02-Jul-2019 17:00
Mora v Sandviken Prediction &amp Preview
Svenska Cupen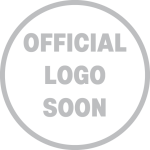 Swedish Cup qualification between Mora and Sandviken, Mora is playing in North Division 2 league while Sandviken is playing in North Division 1, but between the league isn't big difference.
This Cup game will be an open game, Mora is far down in 13th position in North Svealand Division 2 while Sandviken is 5th in the North Division 1.
I will go for goals here because in cup games is always surprises, with an open game here goals will fall, last games of Mora went up to 3.5 goals over, matches
Kvarnsvedens 3 vs Mora, Mora 1 vs Upsala 4, karlbergs 1 vs Mora 2, Mora 0 vs Taby 4 and Erkopings SK 4 vs Mora 1.
Sandviken will like to dominate this game and go for winning, Mora as underdogs will not sleep here but will give a great fight.
As I said goals will count here going by the Odds given for goals.
---
Atyde
| Published 02/07/2019 13:37