14-Sep-2019 13:30
Borussia Dortmund vs Bayer Leverkusen Prediction &amp Preview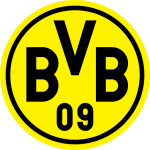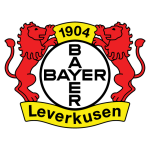 Betting Tip by Atyde
Borussia Dortmund are 5th in the German Bundesliga with 6 Points from 3 games scoring 9 Goals against 5, last 3 league games 2 won and 1 lost, the lost games came surprisingly from newcomers Union Berlin beating Dortmund 3-1, in the game the played with aggressive and didn't give Dortmund Chance to Control the game. All 3 Dortmund games so far has gone over 3.5 Goals and I expect this game to be also over 3.5 Goals going by the way both Teams marshalled their attacks.
Leverkusen are 4th in the league with 7 Points from 3 games, scoring 6 Goals against 3, last 3 league games, 2 win and 1 draw. Last 3 games from Leverkusen 2 has over 2.5 Goals.
Last 3 Meetings of both Teams ended over 3.5 Goals.
---
Atyde
| Published 12/09/2019 04:20
Atyde's All Time Stats
Preview Tipster Challenge
Head to Head
| Date | Match | League | Result |
| --- | --- | --- | --- |
| 14/09/19 | Borussia Dortmund vs Bayer Leverkusen | Bundesliga | 4-0 |
| 24/02/19 | Borussia Dortmund vs Bayer Leverkusen | Bundesliga | 3-2 |
| 29/09/18 | Bayer Leverkusen vs Borussia Dortmund | Bundesliga | 2-4 |
| 21/04/18 | Borussia Dortmund vs Bayer Leverkusen | Bundesliga | 4-0 |
| 02/12/17 | Bayer Leverkusen vs Borussia Dortmund | Bundesliga | 1-1 |
| 04/03/17 | Borussia Dortmund vs Bayer Leverkusen | Bundesliga | 6-2 |
Borussia Dortmund Recent Results
| Date | Match | League | Result |
| --- | --- | --- | --- |
| 24/01/20 | Borussia Dortmund vs Köln | Bundesliga | 5-1 |
| 18/01/20 | Augsburg vs Borussia Dortmund | Bundesliga | 3-5 |
| 11/01/20 | Borussia Dortmund vs Mainz 05 | Club Friendlies | 0-2 |
| 11/01/20 | Feyenoord vs Borussia Dortmund | Club Friendlies | 2-4 |
| 07/01/20 | Standard Liège vs Borussia Dortmund | Club Friendlies | 0-0 |
| 20/12/19 | Hoffenheim vs Borussia Dortmund | Bundesliga | 2-1 |
| 17/12/19 | Borussia Dortmund vs RB Leipzig | Bundesliga | 3-3 |
Bayer Leverkusen Recent Results
| Date | Match | League | Result |
| --- | --- | --- | --- |
| 19/01/20 | Paderborn vs Bayer Leverkusen | Bundesliga | 1-4 |
| 10/01/20 | Bayer Leverkusen vs St. Gallen | Club Friendlies | 3-2 |
| 10/01/20 | FC Utrecht vs Bayer Leverkusen | Club Friendlies | 4-3 |
| 21/12/19 | Mainz 05 vs Bayer Leverkusen | Bundesliga | 0-1 |
| 18/12/19 | Bayer Leverkusen vs Hertha BSC | Bundesliga | 0-1 |
| 14/12/19 | Köln vs Bayer Leverkusen | Bundesliga | 2-0 |
| 11/12/19 | Bayer Leverkusen vs Juventus | Champions League | 0-2 |
Football Tips by League