04-Dec-2019 12:00
Žarkovo vs Bačka Palanka Prediction &amp Preview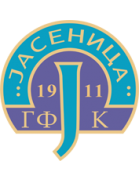 Betting Tip by prediksi_parlay90
Team Zarkovo fc and team Backa Palanka fc, go head to head in Serbia PRVA League.
Team Zarkovo fc on position 11 league table with 1+ goals and 28 pts. Team Backa Palanka fc on position 2 league table with 5+ goals and 37 pts.
On the last home matches team Zarkovo fc have lose against team Fk Zemun fc (0-1). On the last away match team Backa Palanka fc have won against team Sindelic Beograd fc (0-2).
I think today, team Backa Palanka fc will be win against team Zarkovo fc with both team to score is very poor to happen at this matches.
---
prediksi_parlay90
| Published 04/12/2019 04:54
prediksi_parlay90 's All Time Stats
Preview Tipster Challenge
Head to Head
| Date | Match | League | Result |
| --- | --- | --- | --- |
| 04/12/19 | Žarkovo vs Bačka Palanka | Prva Liga | 1-0 |
| 09/09/19 | Bačka Palanka vs Žarkovo | Prva Liga | 0-2 |
Žarkovo Recent Results
| Date | Match | League | Result |
| --- | --- | --- | --- |
| 04/12/19 | Žarkovo vs Bačka Palanka | Prva Liga | 1-0 |
| 30/11/19 | Dinamo Vranje vs Žarkovo | Prva Liga | 2-2 |
| 24/11/19 | Žarkovo vs Kabel Novi Sad | Prva Liga | 0-1 |
| 18/11/19 | Radnički Pirot vs Žarkovo | Prva Liga | 2-3 |
| 13/11/19 | Žarkovo vs Zemun | Prva Liga | 0-1 |
| 09/11/19 | Novi Pazar vs Žarkovo | Prva Liga | 2-4 |
| 04/11/19 | Žarkovo vs Grafičar | Prva Liga | 0-3 |
Bačka Palanka Recent Results
| Date | Match | League | Result |
| --- | --- | --- | --- |
| 04/12/19 | Žarkovo vs Bačka Palanka | Prva Liga | 1-0 |
| 30/11/19 | Bačka Palanka vs Zlatibor Čajetina | Prva Liga | 1-0 |
| 23/11/19 | Sinđelić Beograd vs Bačka Palanka | Prva Liga | 0-2 |
| 18/11/19 | Bačka Palanka vs Metalac GM | Prva Liga | 3-1 |
| 13/11/19 | Radnički Kragujevac vs Bačka Palanka | Prva Liga | 2-1 |
| 09/11/19 | Semendrija 1924 vs Bačka Palanka | Prva Liga | 0-1 |
| 01/11/19 | Bačka Palanka vs Dinamo Vranje | Prva Liga | 2-0 |
Football Tips by League