14-Jan-2020 13:20
Al Tadhamon vs Al Arabi Prediction &amp Preview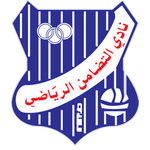 Betting Tip by W.13
Al Tadamon and Al Arabi will face each other in the upcoming match in the Kuwait Premier League. Al Tadamon this season have the following results: 2W, 1D and 5L. Meanwhile Al Arabi have 2W, 2D and 4L. This season both these teams are usually playing attacking football in the league and their matches are often high scoring.
Al Tadamon have already scored 9 goals this season. Their defense is not impressive as they have allowed 18 goals in 8 matches played. Their average game ends with 3.4 goals scored. Al Arabi's total goal difference after 8 matches played is 9-16 and that is 3.1 goals scored per game on average.
Among the latest results there was Al Tadamon's 4-5 loss in Cup match against Yarmouk. Al Arabi recently had a 3-1 win against Burgan. Another high scoring match is my prediction.
---
W.13
| Published 14/01/2020 09:11
W.13's All Time Stats
Preview Tipster Challenge
Head to Head
| Date | Match | League | Result |
| --- | --- | --- | --- |
| 14/01/20 | Al Tadhamon vs Al Arabi | Premier League | 1-1 |
| 06/03/19 | Al Arabi vs Al Tadhamon | Premier League | 2-2 |
| 26/10/18 | Al Tadhamon vs Al Arabi | Premier League | 0-1 |
| 14/04/18 | Al Tadhamon vs Al Arabi | Premier League | 2-6 |
| 01/03/18 | Al Arabi vs Al Tadhamon | Premier League | 3-0 |
| 26/10/17 | Al Tadhamon vs Al Arabi | Premier League | 1-1 |
Al Tadhamon Recent Results
| Date | Match | League | Result |
| --- | --- | --- | --- |
| 18/01/20 | Al Tadhamon vs Al Qadsia | Premier League | 1-3 |
| 14/01/20 | Al Tadhamon vs Al Arabi | Premier League | 1-1 |
| 19/12/19 | Al Tadhamon vs Al Nasar | Premier League | 1-1 |
| 15/12/19 | Kazma vs Al Tadhamon | Premier League | 3-1 |
| 06/11/19 | Al Tadhamon vs Al Shabab | Premier League | 0-1 |
| 31/10/19 | Al Salmiyah vs Al Tadhamon | Premier League | 3-1 |
| 24/10/19 | Al Tadhamon vs Yarmouk | Premier League | 2-1 |
Al Arabi Recent Results
| Date | Match | League | Result |
| --- | --- | --- | --- |
| 18/01/20 | Al Arabi vs Al Salmiyah | Premier League | 1-0 |
| 14/01/20 | Al Tadhamon vs Al Arabi | Premier League | 1-1 |
| 20/12/19 | Al Arabi vs Yarmouk | Premier League | 2-1 |
| 14/12/19 | Al Nasar vs Al Arabi | Premier League | 0-1 |
| 08/11/19 | Al Arabi vs Al Kuwait | Premier League | 0-3 |
| 02/11/19 | Kazma vs Al Arabi | Premier League | 4-1 |
| 24/10/19 | Al Arabi vs Al Sahel | Premier League | 1-2 |
Football Tips by League