09-Feb-2020 10:30
Ankara Demirspor vs Sakaryaspor Prediction &amp Preview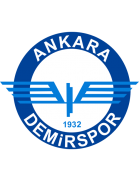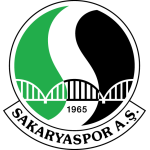 Betting Tip by Tawa
I am going with ankara demirspor win in this match.
Ankara demirspor have been great in the league so far and have managed to sit 1st in the league but only 2 points from 2nd. At home they have been in good form and are ranked best team at home so far with 8 wins 1 draw in 10 games they have played with good goal scoring form which has seen them score 25 goals and conceded 9 in the process.
Sakaryaspor are 7th 3 points from playoff spots. On the road they have managed 4 wins and 4 draws from the 11 games played.
---
Tawa
| Published 09/02/2020 08:01
Tawa's All Time Stats
Preview Tipster Challenge
Head to Head
| Date | Match | League | Result |
| --- | --- | --- | --- |
| 09/02/20 | Ankara Demirspor vs Sakaryaspor | 2. Lig: Kirmizi | 0-0 |
| 29/09/19 | Sakaryaspor vs Ankara Demirspor | 2. Lig: Kirmizi | 0-0 |
| 23/03/19 | Ankara Demirspor vs Sakaryaspor | 2. Lig: Beyaz | 0-0 |
| 04/11/18 | Sakaryaspor vs Ankara Demirspor | 2. Lig: Beyaz | 2-0 |
| 15/02/15 | Ankara Demirspor vs Sakaryaspor | 3. Lig: Group 3 | 1-0 |
| 28/09/14 | Sakaryaspor vs Ankara Demirspor | 3. Lig: Group 3 | 0-3 |
Ankara Demirspor Recent Results
| Date | Match | League | Result |
| --- | --- | --- | --- |
| 23/02/20 | Van BB vs Ankara Demirspor | 2. Lig: Kirmizi | 2-1 |
| 19/02/20 | Ankara Demirspor vs Etimesgut Belediyespor | 2. Lig: Kirmizi | 2-0 |
| 16/02/20 | Sivas Belediyespor vs Ankara Demirspor | 2. Lig: Kirmizi | 4-3 |
| 09/02/20 | Ankara Demirspor vs Sakaryaspor | 2. Lig: Kirmizi | 0-0 |
| 01/02/20 | Ankara Demirspor vs Utaş Uşakspor | 2. Lig: Kirmizi | 2-0 |
| 26/01/20 | Ergene Velimeşespor vs Ankara Demirspor | 2. Lig: Kirmizi | 1-1 |
| 19/01/20 | Ankara Demirspor vs Kahramanmaraşspor | 2. Lig: Kirmizi | 4-0 |
Sakaryaspor Recent Results
| Date | Match | League | Result |
| --- | --- | --- | --- |
| 23/02/20 | Sakaryaspor vs Bandırmaspor | 2. Lig: Kirmizi | 1-0 |
| 19/02/20 | Sivas Belediyespor vs Sakaryaspor | 2. Lig: Kirmizi | 1-1 |
| 15/02/20 | Sakaryaspor vs Kırşehir Belediyespor | 2. Lig: Kirmizi | 3-0 |
| 09/02/20 | Ankara Demirspor vs Sakaryaspor | 2. Lig: Kirmizi | 0-0 |
| 02/02/20 | Sakaryaspor vs Tuzlaspor | 2. Lig: Kirmizi | 2-1 |
| 26/01/20 | Utaş Uşakspor vs Sakaryaspor | 2. Lig: Kirmizi | 1-1 |
| 19/01/20 | Sakaryaspor vs Elazığspor | 2. Lig: Kirmizi | 1-0 |
Football Tips by League