14-Feb-2020 18:30
Gütersloh vs Paderborn 07 II Prediction &amp Preview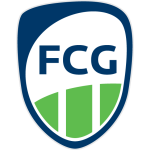 Betting Tip by kire55
Interesting game in Bundesliga Oberliga Westfalen on 20 round. Play Guetersloh and Paderborn.
In last 5 games Gusterslon have 2 won and 3 draw game with goal different 8:4.
On the other side Paderborn in last 5 games have 2 won, 2 draw and 1 lost game with goal different 9:4.
This team play nine games and H2H in that games is 4 won by Gutersloh, and 5 won by Paderborn without draw game.
Goal difference is 15:17. 32 goals and 3.55 goals per game.
My first opinion for this game is won Guterslohis and second prediction is over 3.5 goals on game.
Good luck for tip !!!
---
kire55
| Published 14/02/2020 15:23
kire55's All Time Stats
Preview Tipster Challenge
Head to Head
| Date | Match | League | Result |
| --- | --- | --- | --- |
| 14/02/20 | Gütersloh vs Paderborn 07 II | Oberliga: Westfalen | 1-1 |
| 25/08/19 | Paderborn 07 II vs Gütersloh | Oberliga: Westfalen | 5-3 |
| 27/04/19 | Gütersloh vs Paderborn 07 II | Oberliga: Westfalen | 4-2 |
| 04/11/18 | Paderborn 07 II vs Gütersloh | Oberliga: Westfalen | 2-0 |
| 11/04/18 | Gütersloh vs Paderborn 07 II | Oberliga: Westfalen | 1-0 |
| 13/08/17 | Paderborn 07 II vs Gütersloh | Oberliga: Westfalen | 0-2 |
Gütersloh Recent Results
| Date | Match | League | Result |
| --- | --- | --- | --- |
| 14/02/20 | Gütersloh vs Paderborn 07 II | Oberliga: Westfalen | 1-1 |
| 08/12/19 | Kaan-Marienborn vs Gütersloh | Oberliga: Westfalen | 0-0 |
| 01/12/19 | Gütersloh vs Westfalia Rhynern | Oberliga: Westfalen | 3-0 |
| 17/11/19 | Ennepetal vs Gütersloh | Oberliga: Westfalen | 2-2 |
| 10/11/19 | Gütersloh vs Eintracht Rheine | Oberliga: Westfalen | 1-1 |
| 03/11/19 | Preußen Münster II vs Gütersloh | Oberliga: Westfalen | 1-2 |
| 27/10/19 | Gütersloh vs Holzwickeder SC | Oberliga: Westfalen | 0-1 |
Paderborn 07 II Recent Results
| Date | Match | League | Result |
| --- | --- | --- | --- |
| 14/02/20 | Gütersloh vs Paderborn 07 II | Oberliga: Westfalen | 1-1 |
| 08/02/20 | Paderborn 07 II vs Westfalia Herne | Oberliga: Westfalen | 1-1 |
| 18/01/20 | Hannover 96 II vs Paderborn 07 II | Club Friendlies | 0-0 |
| 15/12/19 | ASC Dortmund vs Paderborn 07 II | Oberliga: Westfalen | 1-2 |
| 08/12/19 | Schermbeck vs Paderborn 07 II | Oberliga: Westfalen | 2-1 |
| 01/12/19 | Paderborn 07 II vs Wiedenbrück | Oberliga: Westfalen | 5-0 |
| 17/11/19 | Paderborn 07 II vs Sportfreunde Siegen | Oberliga: Westfalen | 1-1 |
Football Tips by League